Who are Rothschild, Rockefeller, and Li family?
– the most powerful illuminati 13 bloodline –
A secret society like Illuminati has been existing since ancient times. Throughout history, they have been fighting over who rules the world. Sometimes they were split into many groups fighting against each other, and sometimes they were divided into just two groups like WW2. Within Illuminati, there are mainly three dominant groups: Red, Blue, and Yellow. Red is Rothschild, Blue is Rockefeller, and Yellow is Li family. They are the most prominent family of illuminati.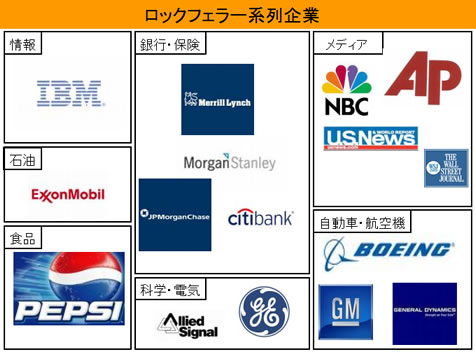 Probably you are already familiar with Rothschild and Rockefeller since they are popular in conspiracy theory. However, Li family has been playing a key role as well. They have been controlling many east Asian countries, such as China, Korea, and Japan. In fact, the Emperor of Japan and the Imperial Family is actually Li family. Hence, the question is who they really are.
First, we need to look at their roots. They are all descendants of Israeli tribes. Israel was such a small country surrounded by many powerful states. They were often at war with their neighboring countries especially after Israel was divided into Northern Israel and Southern Juda.
Every time a war erupted, some Jews (and Israelites) fled over. And large number of Jews scattered over the world after the Assyrian and Babylonian exiles. Then, some of them arrived at China and they became Hakka (客家 lit. guest family) or I would say they started being called Hakka. There are mainly 8 clans in Hakka.
| | | | | | | | |
| --- | --- | --- | --- | --- | --- | --- | --- |
| 艾Ai | 石Shi | 高Gao | 金Jin | 李Li | 張Zhang | 趙Zhao | 秦 Qin |
| Ezra | Shimon | Cohen | Gilbert | Levy | Joshua | Jonathan | |
There is a Jewish community in Kaifeng China. According to Tiberiu Weisz, author of The Kaifeng Stone Inscriptions, the Kaifeng Jews originated from a tribe of the Levy and priests. They were exiled by the prophet Ezra in the 6th century B.C. after the Babylonian captivity. Then, they migrated to northwestern India because of their intermarriage with a different race.
Then, one of Hakka, Qin(秦), founded the state of Qin in China.
During Warring States era, there were 7 leading kingdoms: Qin (秦), Qi (齊), Chu (楚), Yan (燕), Han (韓), Zhao (趙), and Wei (魏). Qin grew to be the most powerful state and conquer the other six kingdoms.
Qin Shi Huang founded the Qin Dynasty and unified all of China in 221 BC. He became the First Emperor of China rather than maintaining the title of king. He was one of the most brutal ruler in Chinese history massacring women, children, and scholars and burying people alive. As Qin became powerful, he oppressed other Hakka Jews. That was the beginning of the conflict between Hata(秦) clan and Izumo(出雲) clan.
Hata clan is a descendant of Qin Shi Huang, so Hata(秦) and Qin (秦) are same. Izumo clan is of other 7 Hakka Jews: Qi, Chu, Yan, Han, Zhao, and Wei.
Moreover, Qin Shi Huang's real father is Lü Buwei(呂不韋). Lu Buwei is believed to be a corrupted form of Levi, so he was also Levite. And his tribe was Qiang, one of 10 lost Israeli tribes. If his name is read and pronounced in Japanese, it sounds Lofui. It means healer in Hebrew. Thus, Hata clan is also Levite.
Now back to Rothschild, Rockefeller, and Li family.
Rothschild is Hata-clan. Rockefeller is Izumo. Li family is split into two. One takes sides with Hata-clan and another takes sides with Izumo and Rockefeller.
Throughout history, these Jews spread over the world and have been controlling countries. They are the one percent who is above the law and trying to establish the world government and the NWO.
However, within Illuminati, there are groups who want to set the Emperor of Japan at the top and want the Japan-based NWO. On the other hand, there are others who oppose it. After the WW2, GHQ made the Emperor claim Declaration of Humanity and took away the royal status of Li family. GHQ is the US, controlled by Rockefeller. Therefore, Rockefeller has been fighting against the Emperor of Japan, so WW2 was fight between the Emperor of Japan (Rothschild and Li) and Rockefeller(and other Li).
The illuminati members have been fighting against each other for a long time. Right now there are more than three groups within illuminati, and they don't get along well. The Imperial Family of Japan and Rothschild seem overwhelming Rockefeller since the death of David Rockefeller. But don't worry. Illuminati members are too selfish, greedy, arrogant, and unroyal, so they would eventually end up destroying each other.
In conclusion, Jews were scattered once, but they have gained wealth and power to rule the world. Hata, Izumo, and Li have been fighting all along, and it still continues. Prominent illuminati Jews are Hata=red (Rothschild), Izumo =blue(Rockefeller), and Li = yellow. They are all descended from Israeli tribes.
This article is based on